Évora is a medium-sized city (with around 50 000 inhabitants in 2021) in the interior south of Portugal, in the region of Alentejo, one and a half hour away from Lisbon. The human occupation of this place started in the neolithic period. Its historic centre has Roman, Visigoth and Muslim influences, preserving traces more than 2 000 years old. Évora reached its peak of influence in the 15th and 16th centuries, when it became the second seat of the Royal Court. Being the best example of a portuguese city in this period, it was classified as UNESCO World Heritage in 1986 raising tension between heritage preservation and innovation in urban places. As one of the largest walled cities in Portugal, it also raises many challenges in the way communities live inside and outside its physical (but also social and cultural) walls.
The University of Évora, founded in 1559, is the second oldest in Portugal. Nowadays it has 11 000 students from a diverse range of scientific and artistic areas. Nevertheless, the city and the Alentejo region have shown difficulty in fixing and attracting young people: around 70% of the young adults consider moving to other regions, mainly due to the lack of job and housing opportunities and cultural and social activities.
The PLAY/ACT team from Évora chose the Largo do Chão das Covas and its surrounding area as the study site. This square is located in the Historic Centre and the oldest references to the space date back to the 14th century. The name of the square refers to the Muslim tradition of storing wheat in underground pits (chão das covas means ground with pits). One of the main architectural features of the square is the Água de Prata Aqueduct, which delimits one side of the space with its low arches.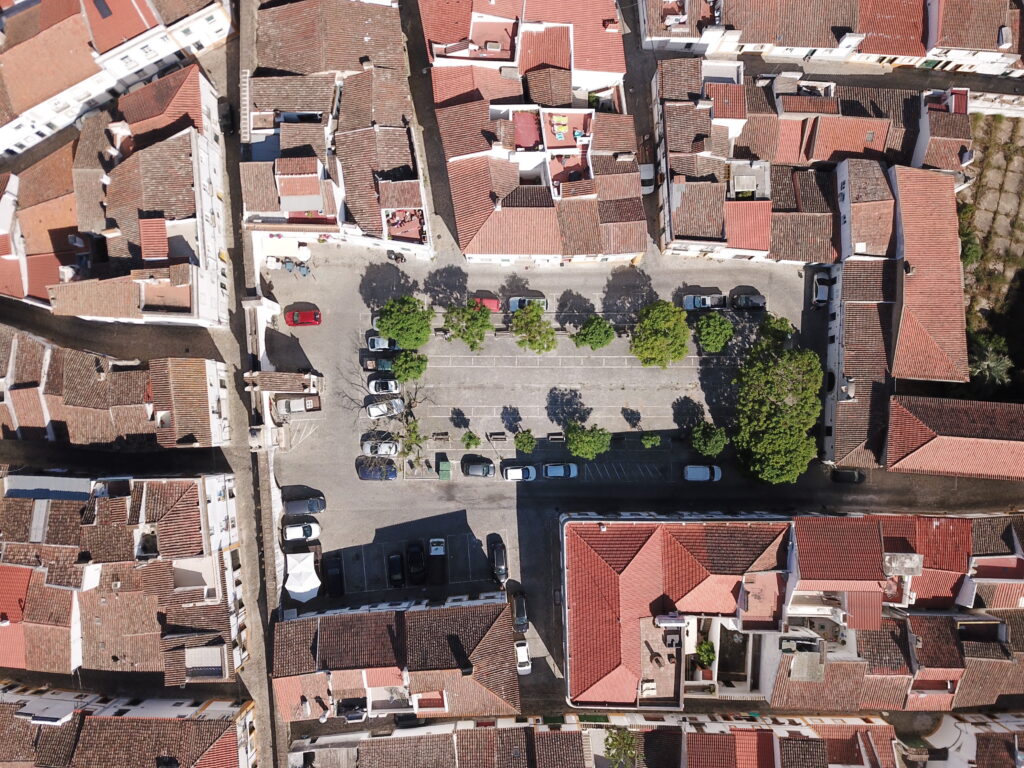 The neighbourhood is inhabited by a mixture of an ageing permanent population and a floating population of university students who do not seem to live together in the public space. Despite being a very central place in the city – a wide, calm and beautiful square -, it has been losing much of the dynamics that characterized it, particularly with the disappearance of the market that used to be held there and of much local commerce.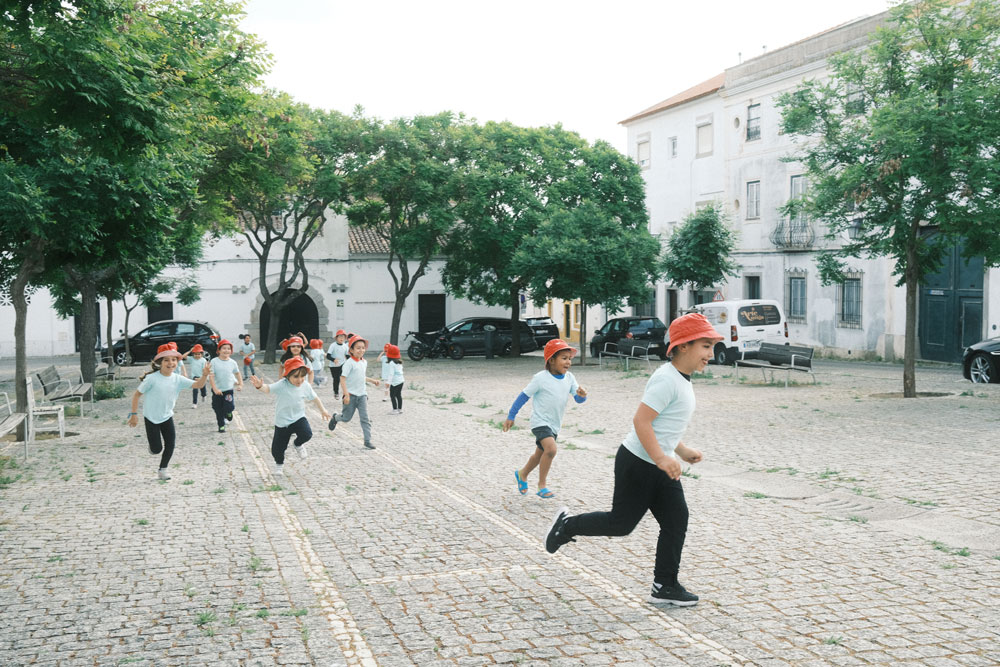 The students identified three challenges:
– how can we transform the square into a space more appropriate to physical fruition, such as play or sport?
– how can we make the space more culturally vibrant?
– How can we recover the memory of the neighbourhood's commercial bustle?