Twenty-four students from Portugal, Spain, Italy and Hungary are being trained to engage with communities and promote local placemaking initiatives. The initiative is part of PLAY/ACT – Placemaking as Youth Activism, a project aiming to transform places in Évora, Mérida, Matera and Budapest.
PLAY/ACT is coordinated by the University of Évora (Portugal) and counts with other five partners in four countries: the University of Extremadura and Junta de Extremadura (Spain), Materahub (Italy), KÉK – Hungarian Contemporary Architecture Centre (Hungary) and Community Impact (Portugal). The project is co-funded by the European Union through the Erasmus + programme and will end in March 2024.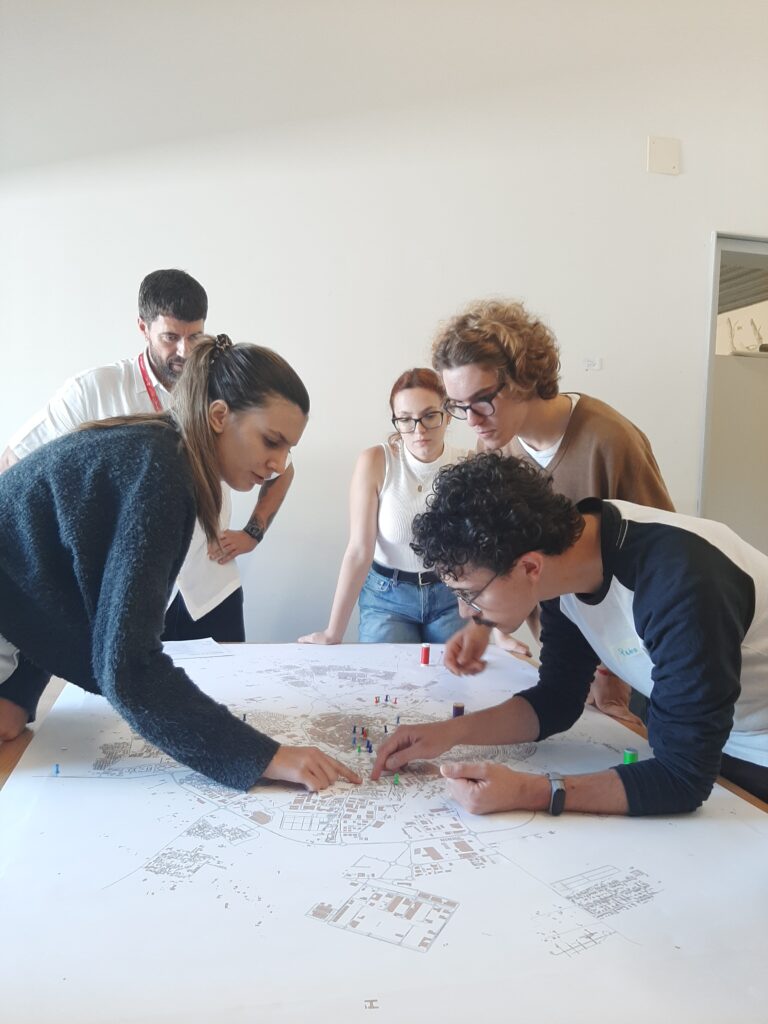 In each city, six students from different academic fields are working together with PLAY/ACT technicians and professors to identify a place where they want to intervene. This is the first step of an international placemaking course created within PLAY/ACT by the partners and signed by the universities of Évora, Badajoz and Basilicata.
The course will provide different workshops to train the students to be active agents of urban and social transformation, by seeking solutions to community problems through placemaking tools. The first workshop is dedicated to Mapping and Community Engagement and will take place on the 8th and 9th of November 2022, in Évora, Portugal.
This first training is focused on giving the students tools for mapping places, as the first step of placemaking processes. The group will also share the local processes they are developing in order to build a common tool for mapping the places they have chosen to intervene. , After the workshop, the four groups of students will be involved in dialogues with the local communities and stakeholders. More information about PLAY/ACT and the cities involved is available at https://playact.eu/.